Checkpoints cause citywide congestion during holy month of Ramadan
Israeli police have erected a network of checkpoints throughout Silwan and the eastern half of the city today, seemingly timed in conjunction with the Friday Muslim prayers. As numbers of those attending the weekly prayers swell during the holy month of Ramadan, the checkpoints have caused widespread traffic problems and frustration throughout the local Palestinian population. Israeli police have ensured, however, that the checkpoints affect only the Muslim population of the city, meanwhile allowing Jewish settlers free passage through the obstructed areas.
This road blockade stationed at the entrance to Wadi Hilweh's main street obstructs Palestinian traffic, whilst allowing free passage to Jewish settlers.
 An Israeli vehicle enters the street from the wrong direction without penalty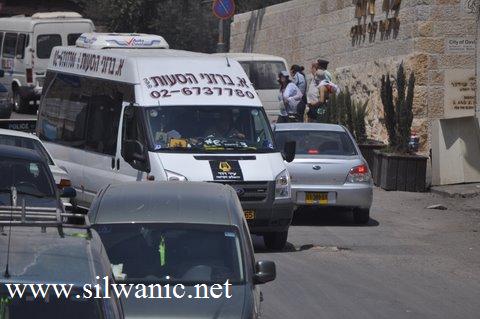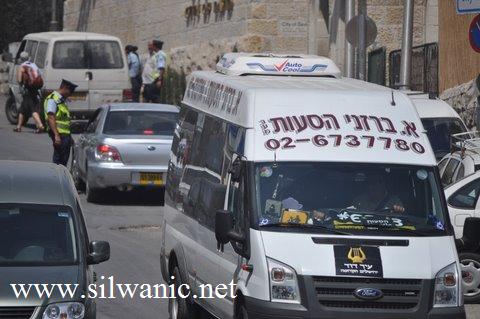 An Israeli policeman stops Palestinian car for inspection, meanwhile an Israeli vehicle enters the street from the wrong direction without penalty